---
17 October 2022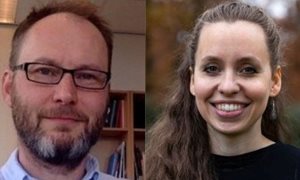 Radboud University and Western University, Canada, have been collaborating for many years. To further boost our ambitions, new educational and research collaboration initiatives have been supported through the second call of the Radboud-Western Collaboration Fund.
This includes five projects that have been selected by the steering committee, which is composed of three members from Radboud University and three from Western University.
One of these projects is a project from Dr Bernd Figner & Dr J. Bruce Morton. In this collaborative project, they are using a unique and large data set from Radboud University's "Healthy Brain Study" to answer the question in which ways differences in early life circumstances—such as growing up in relative poverty or experiencing traumatic events during childhood—are related to more optimal versus more problematic decision-making tendencies in adulthood. The longer-term goal of this research is to create the foundations for interventions aimed at improving individuals' life and health outcomes.
Dr Bernd Figner & Dr J. Bruce Morton - The Lasting Impact of Early-Life Experiences on Reward-Based Learning and Decision-Making
More information? Take a look at RadboudNet.