8 September 2022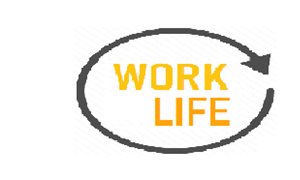 Work life balance is a challenging topic for people in their thirties. Therefore, in the Healthy Brain Study this balance is thoroughly assessed. One of the research groups that will exploit our resource is the Radboud WorkLife (work-life.eu) consortium, which unites research and education about combining work and life on Radboud campus. Together, they write grant proposals, published a book on work life balance from an interdisciplinary perspective, and give presentations about work life balance.
Recent publications
Yerkes, M.A., André, S., Remery, C., Salin, M., Hakovirta, M., & van Gerven, M. (2022) –Unequal but balanced. A comparison of high-educated mothers in Finland and the Netherlands. Journal of European Soclal, Policy (online first)
André, S. (2021) – Coronacrisis zorgt voor toegenomen werkdruk. Vooral voor moeders. Tijdschrift voor Bedrijfs- en Verzekeringsartsen 29(4), p.14-17.
Kraaykamp, G., Batenbug, R., Meuleman, R, & André, S. (2021). Scheidslijnen in ongezonde gewoonten. Van den Brink, M., Hekster, O., & van der Wilt, G.J. (eds). In: Een gezonde samenleving. Wetenschappelijke persepctieven in tijdens van crisis, p. 49-62. Prometheus: Amsterdam.
Yerkes, M.A., André, S., Besamusca, J. et al. (2020). "Intelligent" lockdown, intelligent effects? Results from a survey on gender (in)equality in paid work, the division of childcare and household work, and quality of life among parents in the Netherlands during the Covid-19 lockdown. PlosOne 15(11).
If you are interested in the WORKLIFE consortium, please sign up fort heir newsletter and contact stefanie.andre@ru.nl.