24 May 2022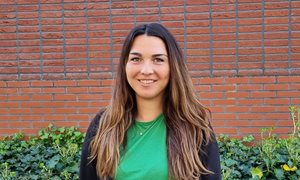 The project team is responsible for the daily running of the Healthy Brain Study. Paulien van Merrienboer is our new promotion assistant.
"Within the team I am, together with my colleagues, responsible for the planning and implementation of the promotion of the research. Most of the time I am on the road to talk to the target group and provide information. I hope to make them enthusiastic to participate in the study. In addition, I provide support during various communication moments with the participant, for example by telephone and by mailbox."
What is your goal during the study?
"I think it is important that participants are satisfied with the contact they have had with me and the rest of our team during the study. My aim is also to inform the participants about the burden of the study, so they are not surprised later on. I think the most important thing is that the participants experience a lot of fun in participating in the Healthy Brain Study."